4. Las Palmas – Arucas – Moya – Fontanales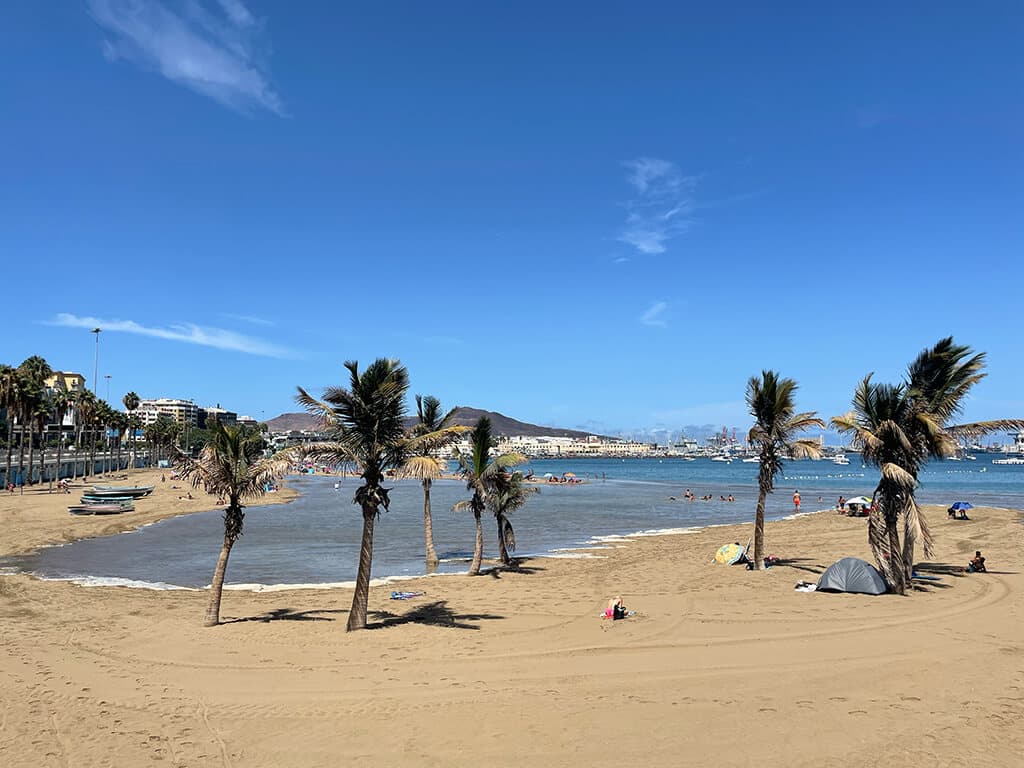 Alcaravaneras
The first stage takes us along Avenida Marítima to the Alcaravaneras sports beach.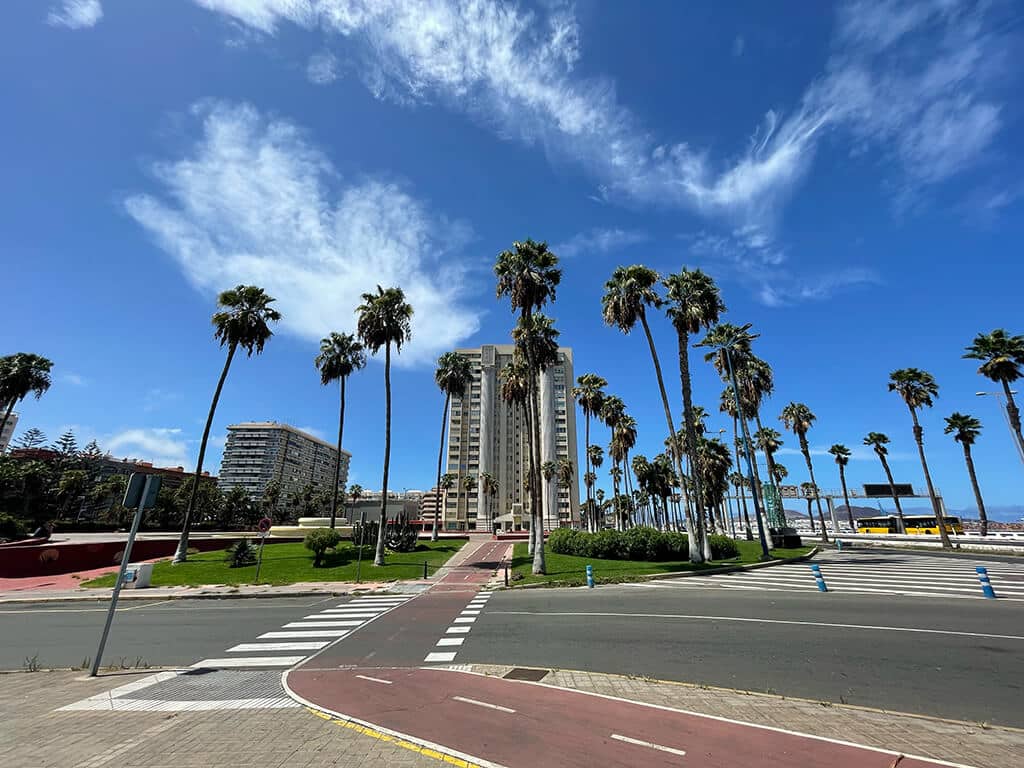 Fuente Luminosa
Our tour starts at the gigantic fountain Fuente Luminosa in Las Palmas.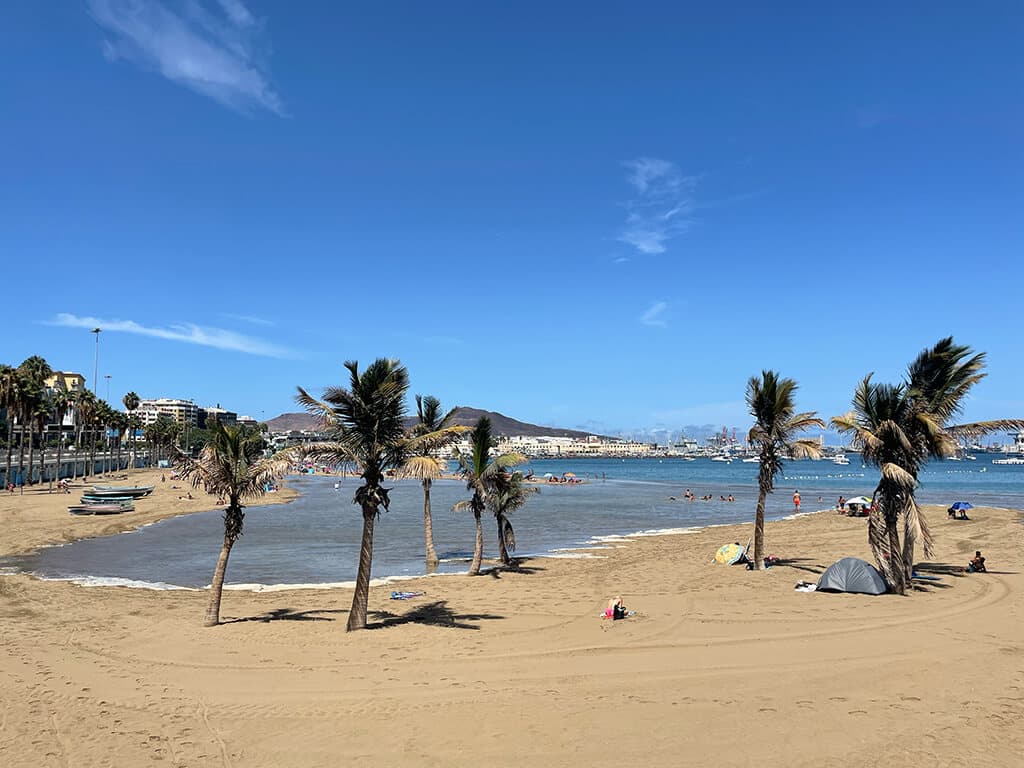 Alcaravaneras
The first stage takes us along Avenida Marítima to the Alcaravaneras sports beach.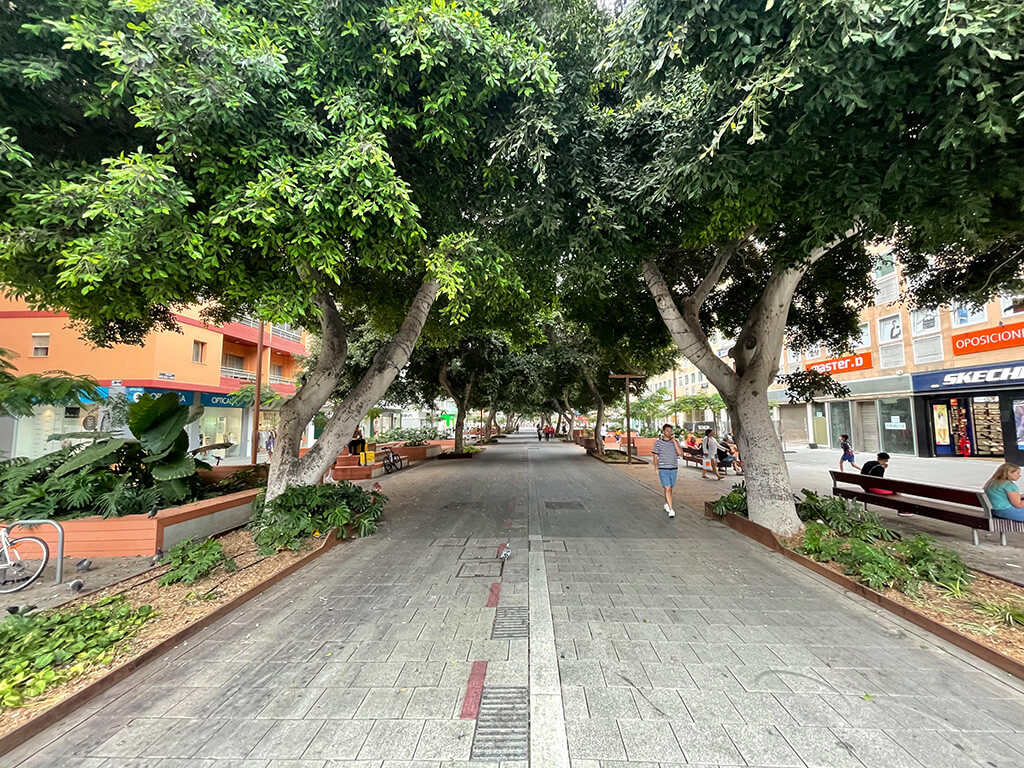 Avenida José Mesa y López
Now we head out of town via Las Palmas' shopping street Mesa y López to the Carretera de Chile.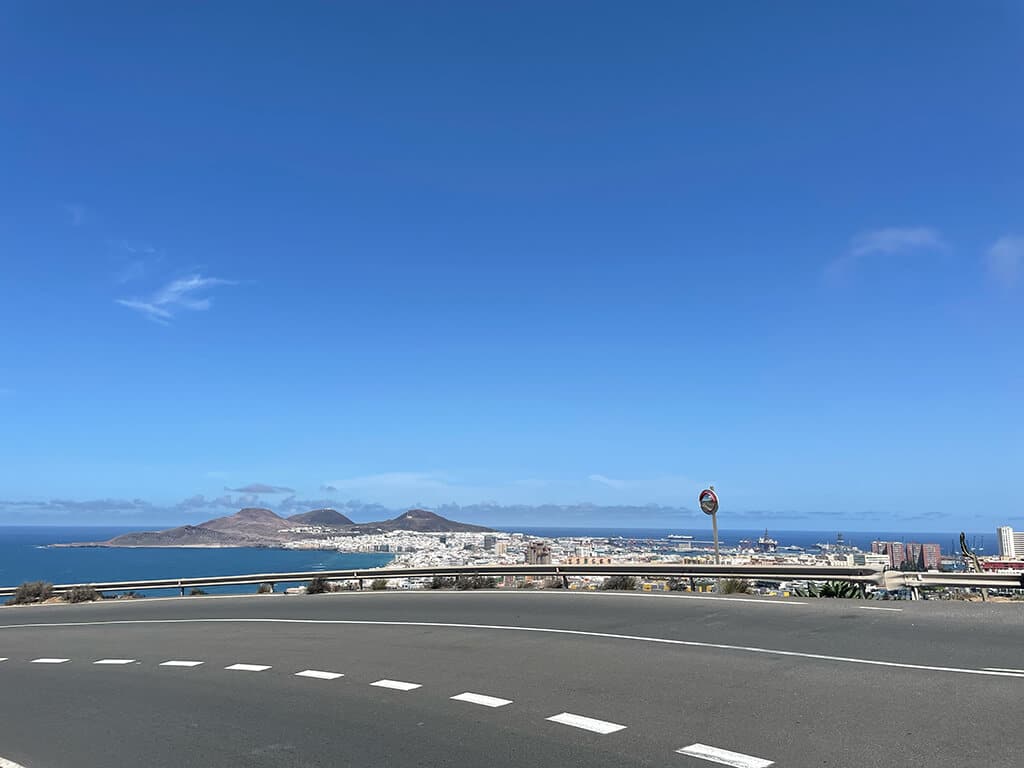 View over Las Palmas from Carretera de Chile
Heading upwards, the Carretera de Chile gives us one last stunning overview of the beautiful capital of Gran Canaria.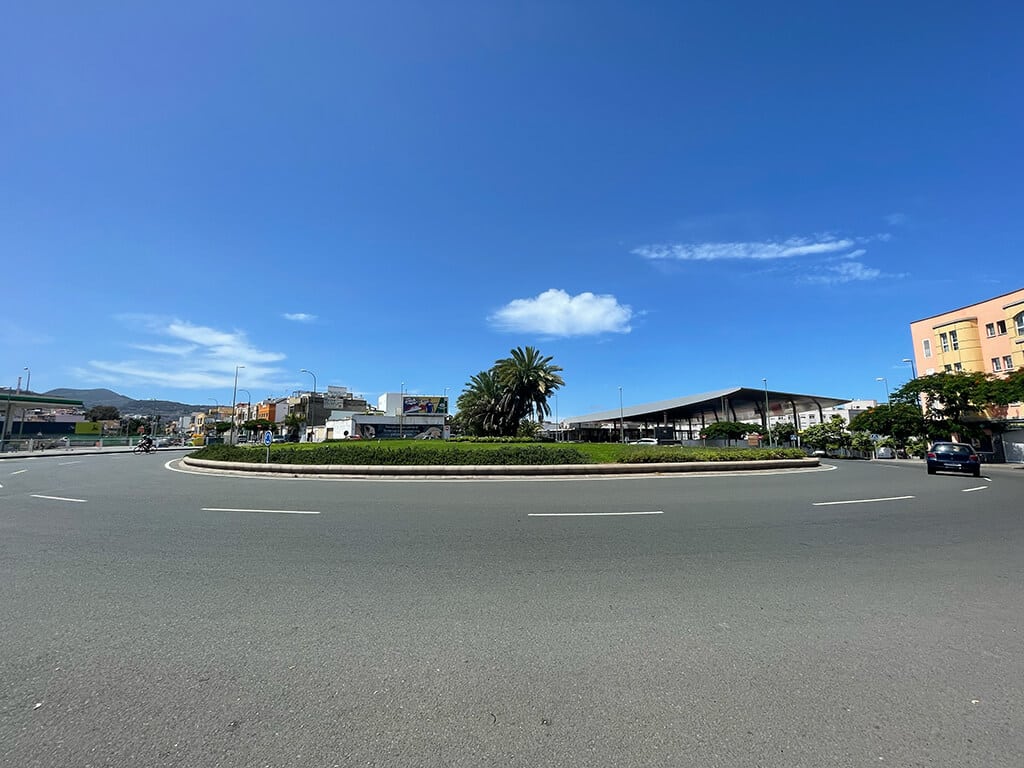 Roundabout Tamaraceite GC 300
We continue towards Tamaraceite where the roundabout takes us onto the GC 300 towards Arucas.
Juan Bautista Church
From here, the Juan Bautista Church, visible from afar, already awaits us.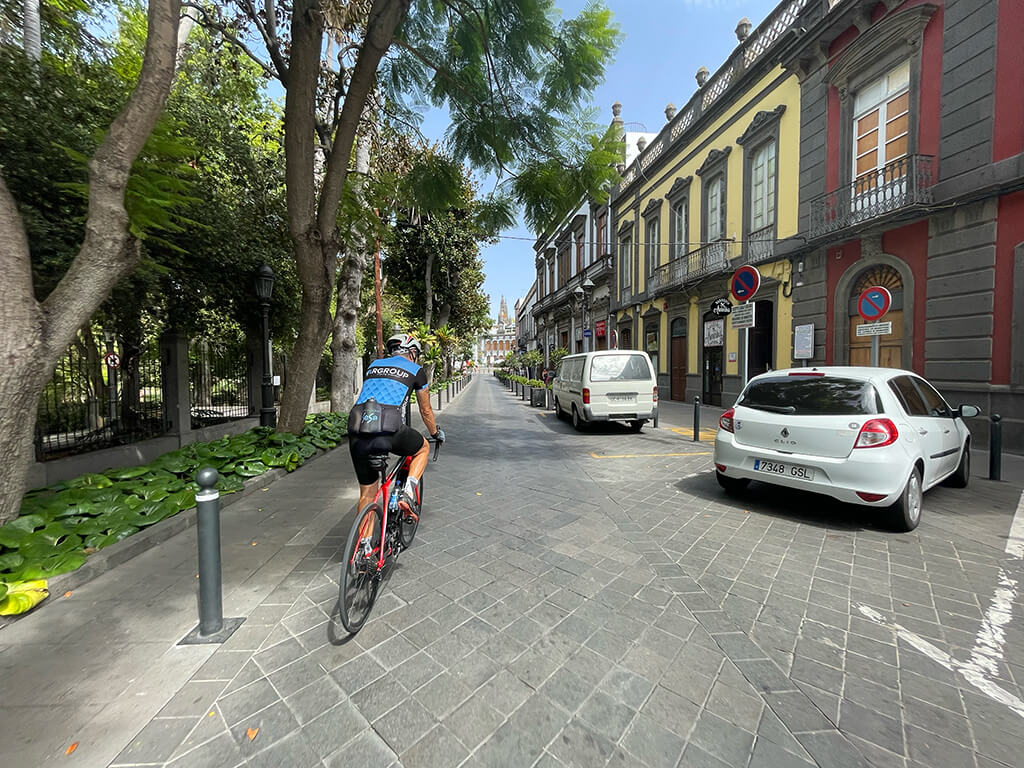 Ride through the old town of Arucas
During a short drive through the old town of Arucas we also see the traditional rum factory Arehucas and get a small impression of the picturesque mountain town.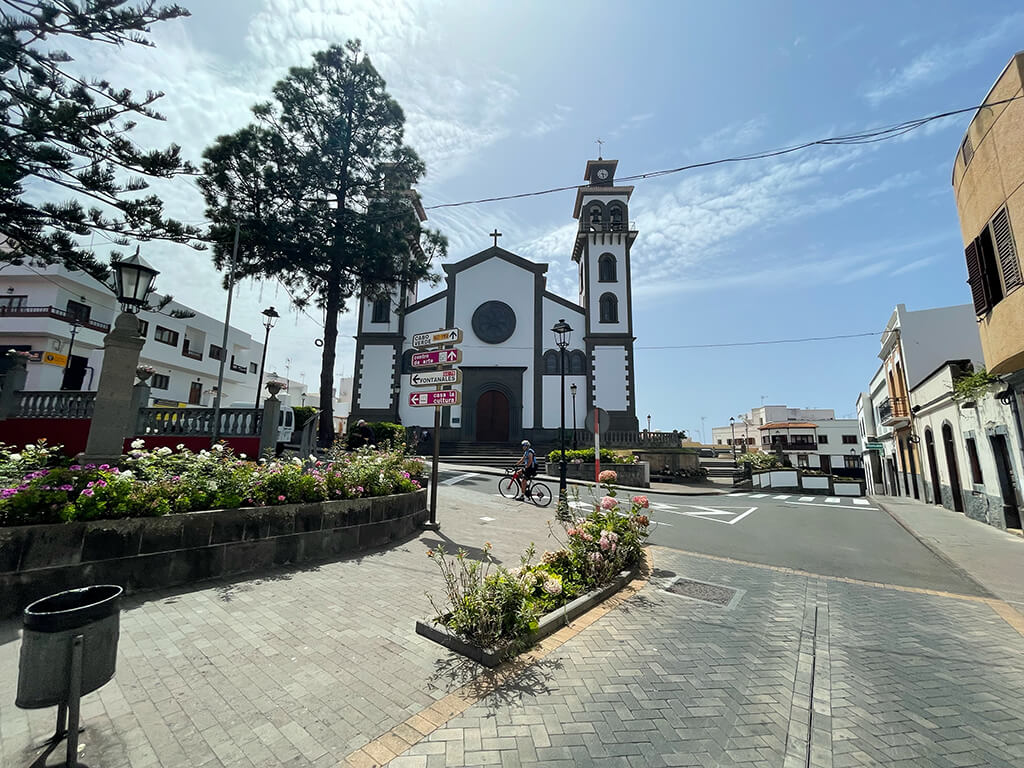 On to Moya
We continue on the GC 300, which winds through the barrancos, to Moya, where we can fortify ourselves for the upcoming climb with coffee and cake at the Pasteleria and then enjoy the breathtaking view from the church square into the Barranco de Moya.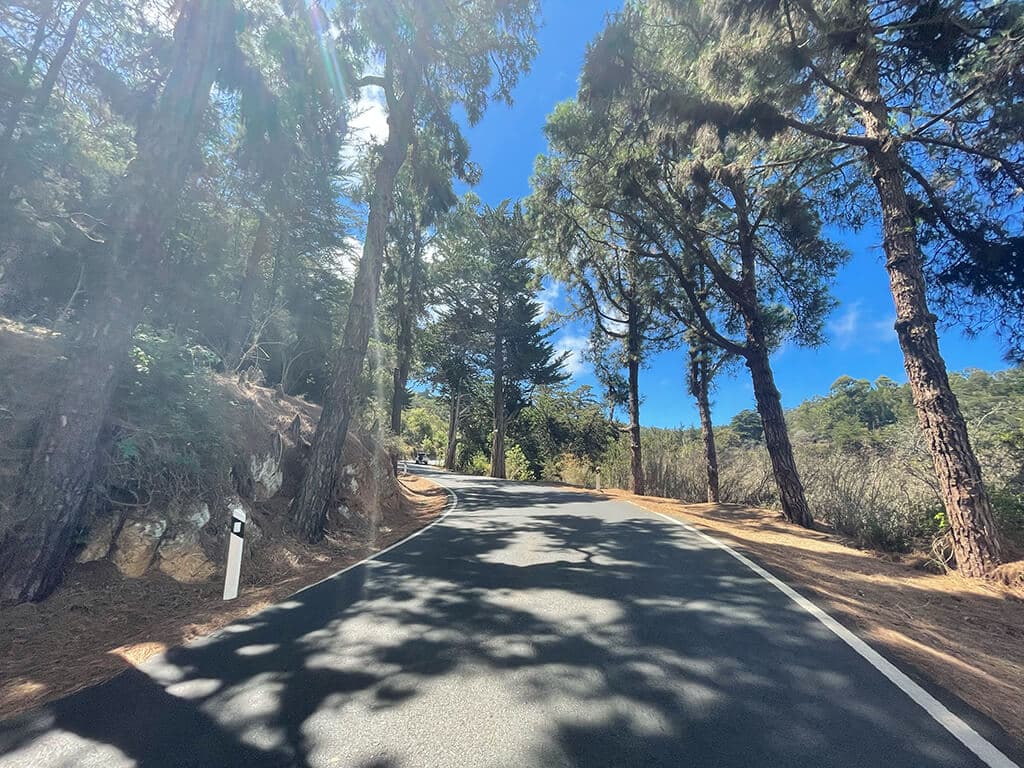 GC 75 to Fontanales
After the refreshment, we force our way along the beautifully green and perfectly asphalted GC 75 to Fontanales.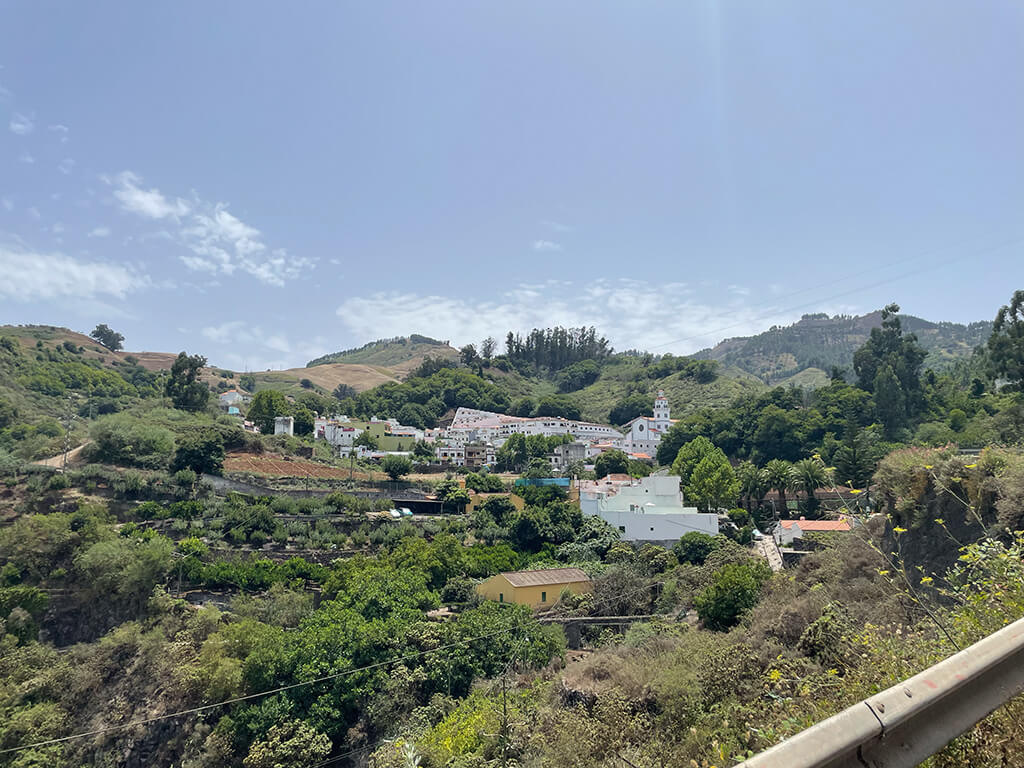 Fontanales
Arriving in the nice little mountain village of Fontanales, drinks and energy reserves can be replenished here as well.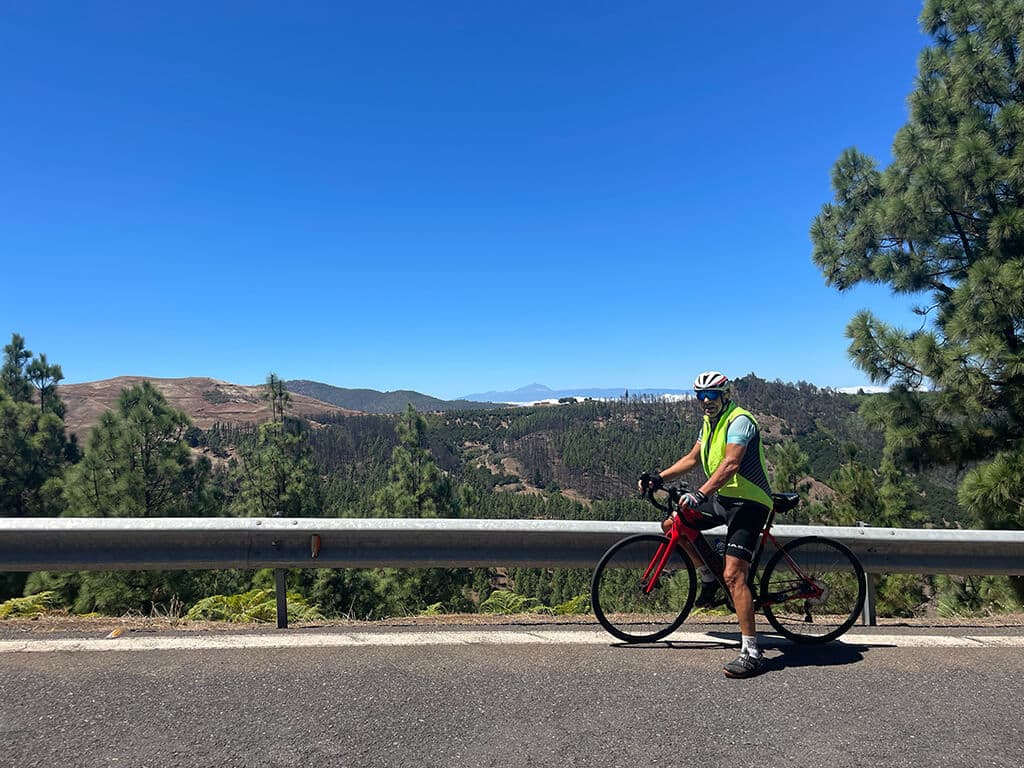 GC 70 View to Teide
Now we continue uphill along the GC 70 with views of Gran Canaria's neighbour Tenerife and its Teide.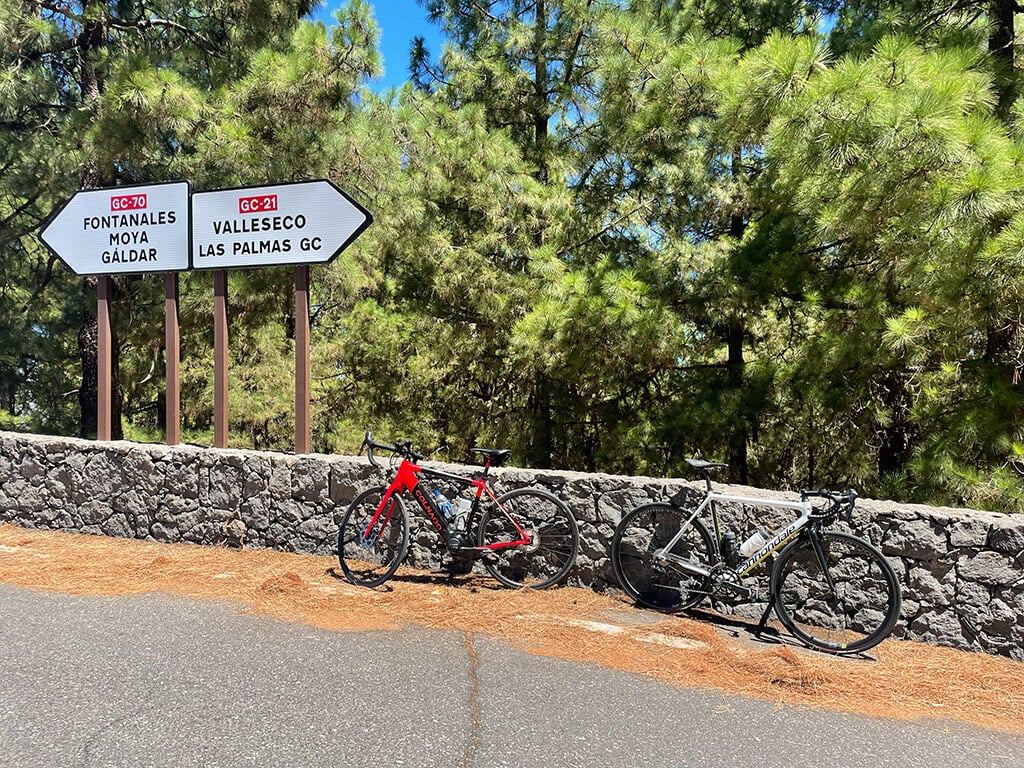 Crossing GC 70 and GC 21 – peak of tour
Arriving at the junction of GC 70 and GC 21 we have reached the peak of the tour.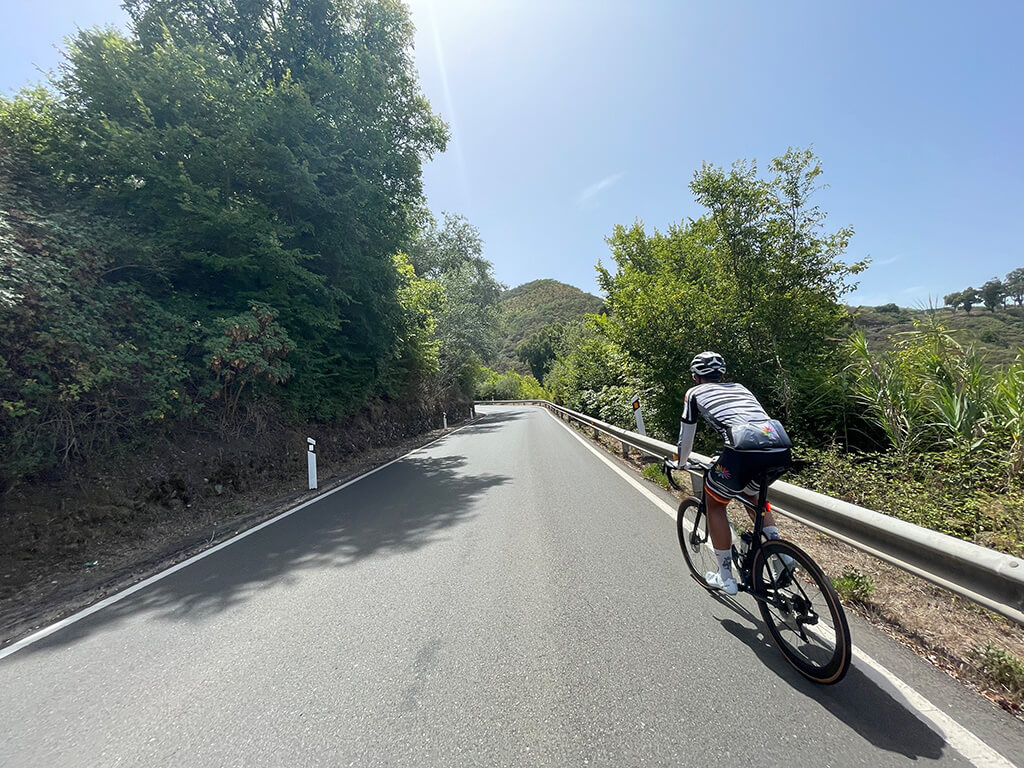 GC 21 down to Las Palmas
From now on, a fantastic descent over perfect asphalt awaits us through the towns of Lanzarote, Valleseco and Teror until we return to our starting point in Las Palmas de Gran Canaria.