6. Las Palmas – Artenara – Tejeda – Pico de las Nieves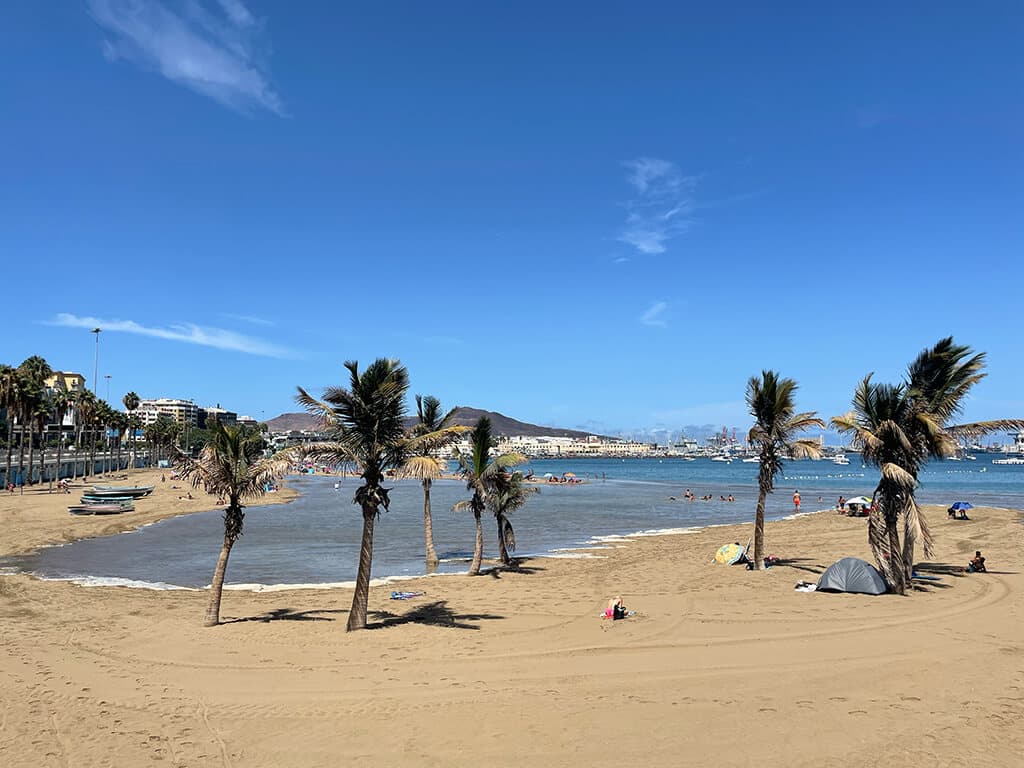 Alcaravaneras
The first stage takes us along Avenida Marítima to the Alcaravaneras sports beach.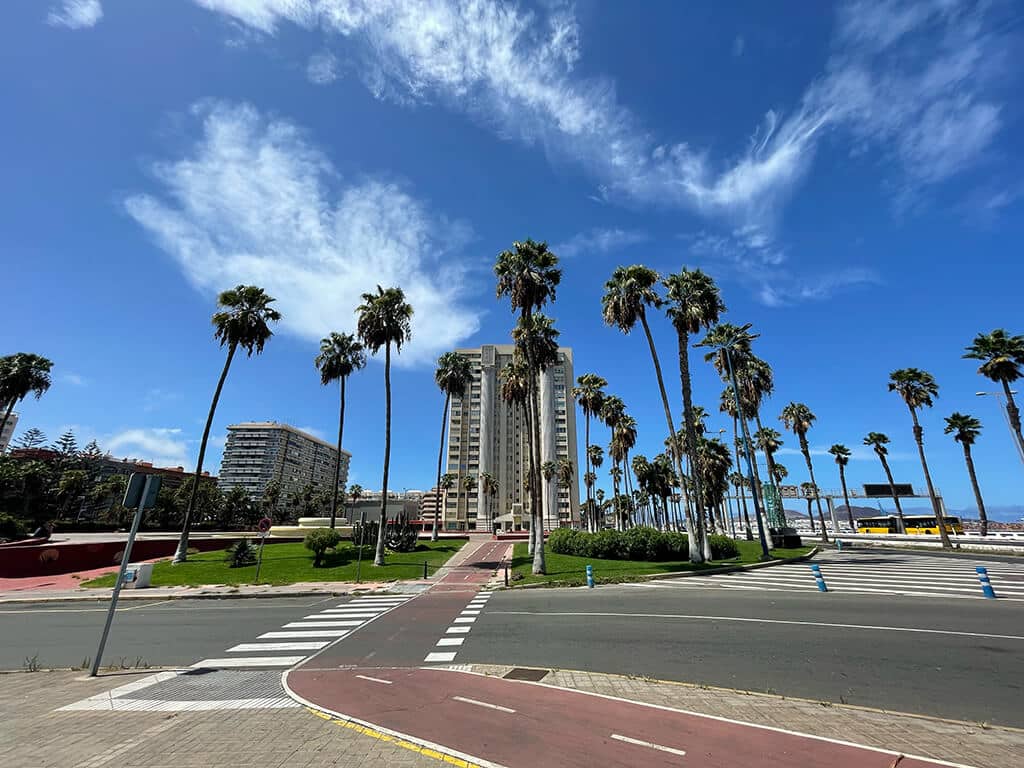 Fuente Luminosa
Our tour starts at the gigantic fountain Fuente Luminosa in Las Palmas.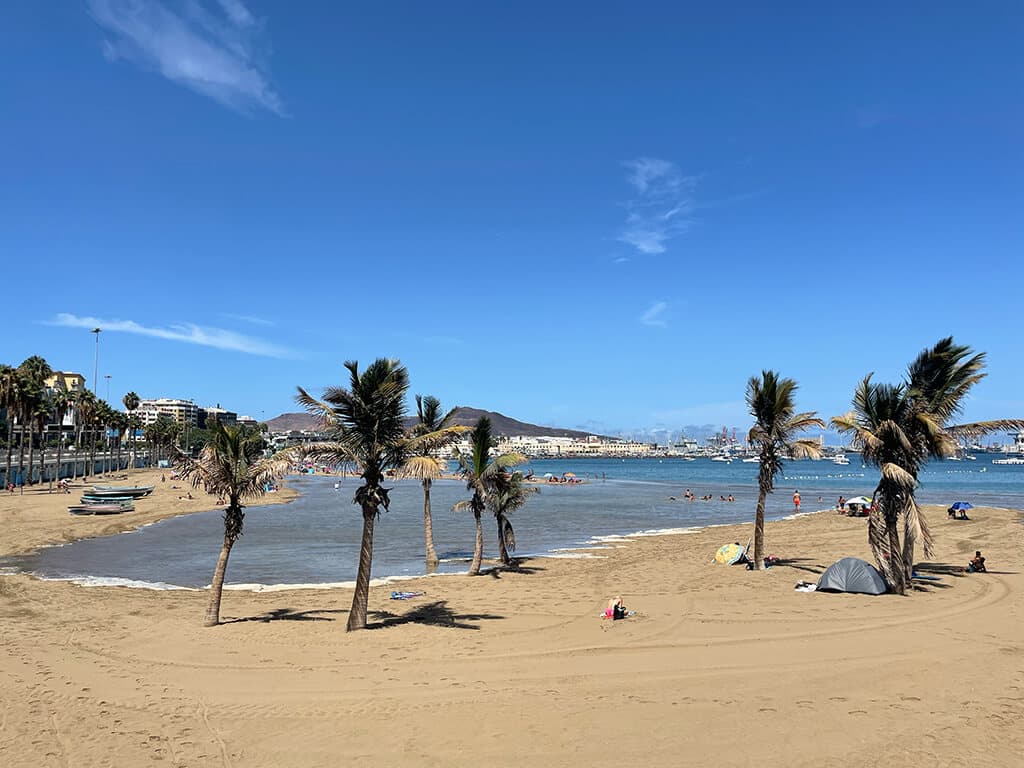 Alcaravaneras
The first stage takes us along Avenida Marítima to the Alcaravaneras sports beach.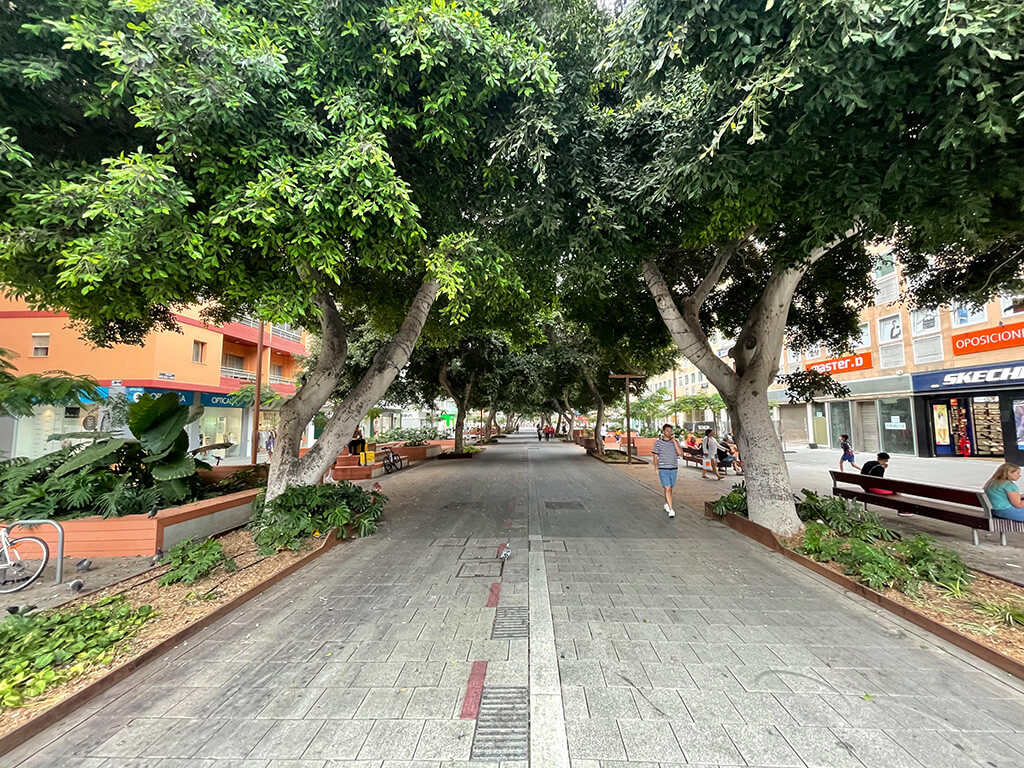 Avenida José Mesa y López
Now we head out of town via Las Palmas' shopping street Mesa y López to the Carretera de Chile.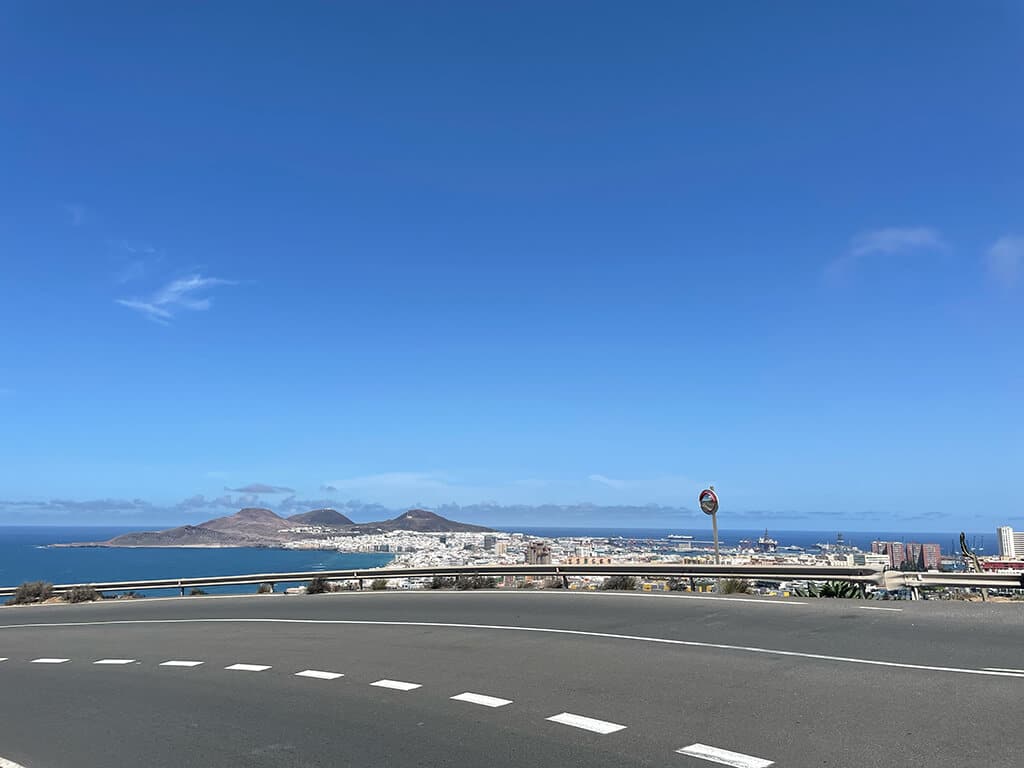 View over Las Palmas from Carretera de Chile
Heading upwards, the Carretera de Chile gives us one last stunning overview of the beautiful capital of Gran Canaria.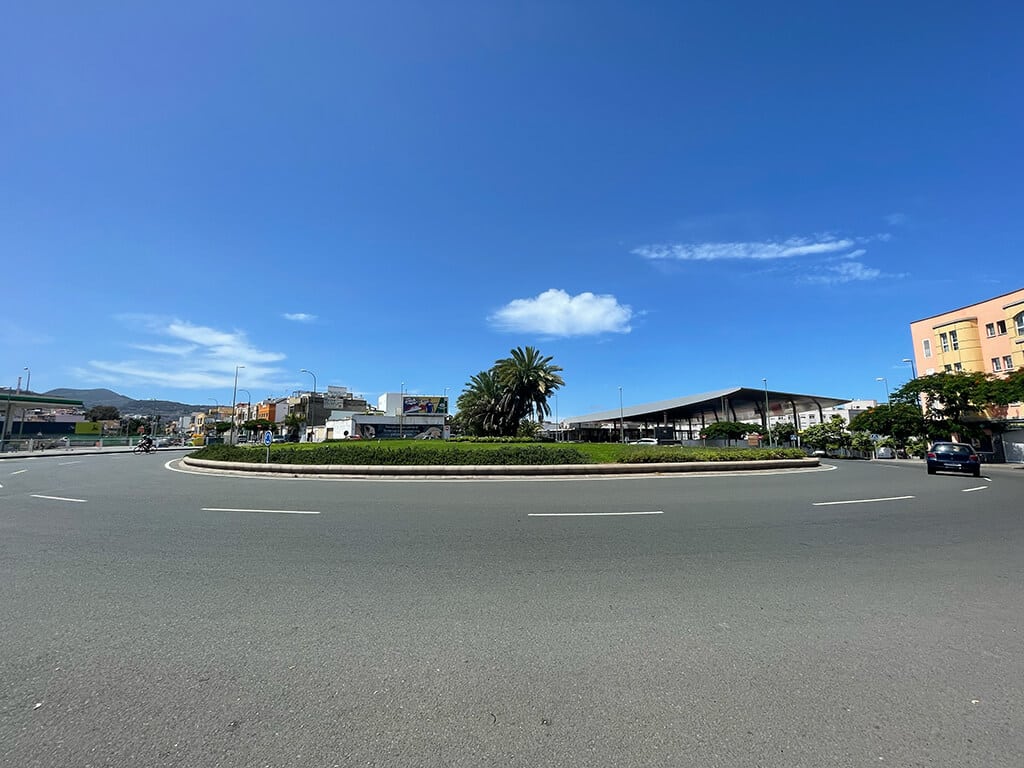 Tamaraceite roundabout to GC 21
We continue towards Tamaraceite where the perfectly asphalted GC21 to Teror is already waiting for us.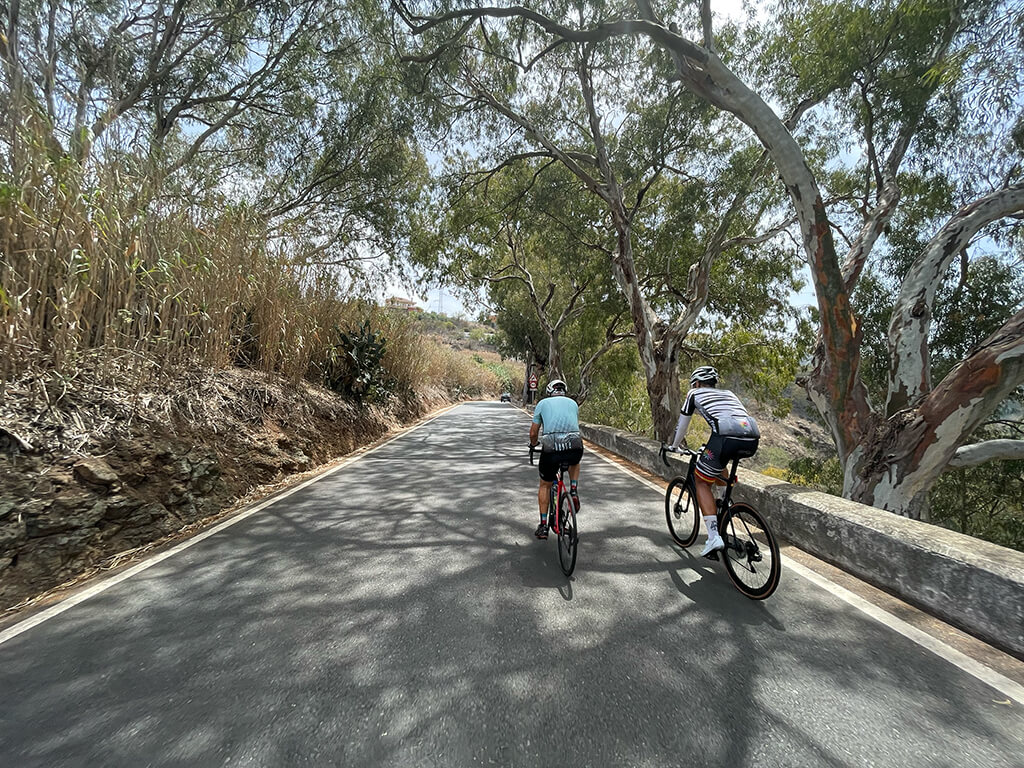 Ascending GC 21 to Teror
Once there, the road carries us steadily but moderately uphill to Teror, one of the most unspoilt places on the island.
Greening mountain landscape
The road continues upwards into the increasingly green mountain landscape of Gran Canaria via Valleseco and Lanzarote to Artenara, the highest mountain village on the island.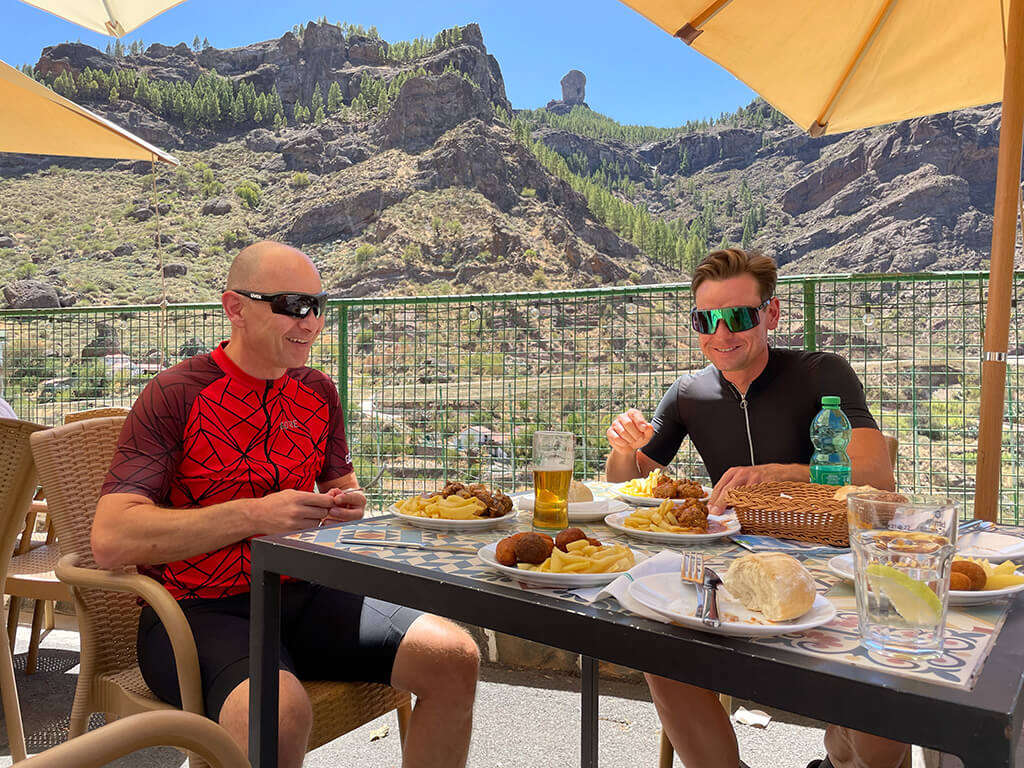 Strengthening with tapas
We are welcome to take a short break here to enjoy some tapas and reflect on the first long ascent before continuing towards Tejeda on the GC 210.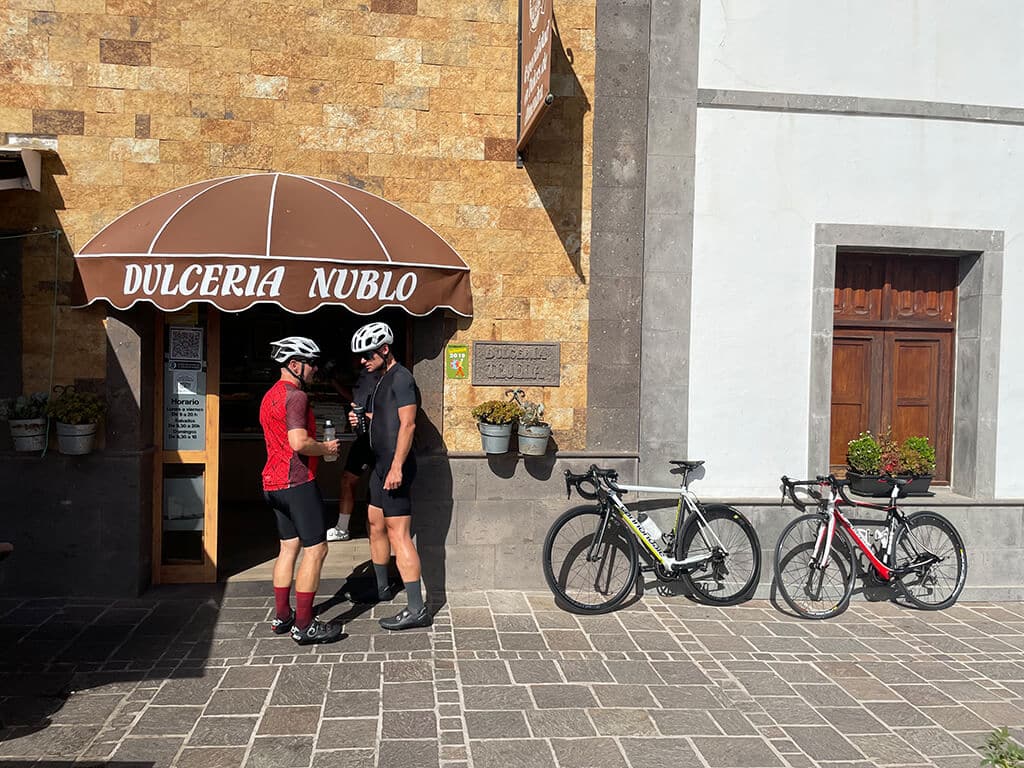 Tejeda dessert opportunity
Arriving in Tejeda, one of the most beautiful villages in Spain and famous for its almond pastries, we enjoy a short dessert opportunity with a beautiful view.
Further on perfect asphalt to Roque Nublo
Continuing on perfect asphalt, we now drive via Ayacata to Roque Nublo, one of the highest elevations in Gran Canaria at 1800m.
Not yet the end continuing to Pico de las Nieves
However, this is not the end of the tour, because we continue 150m further up, namely to the highest elevation of the island, the Pico de las Nieves.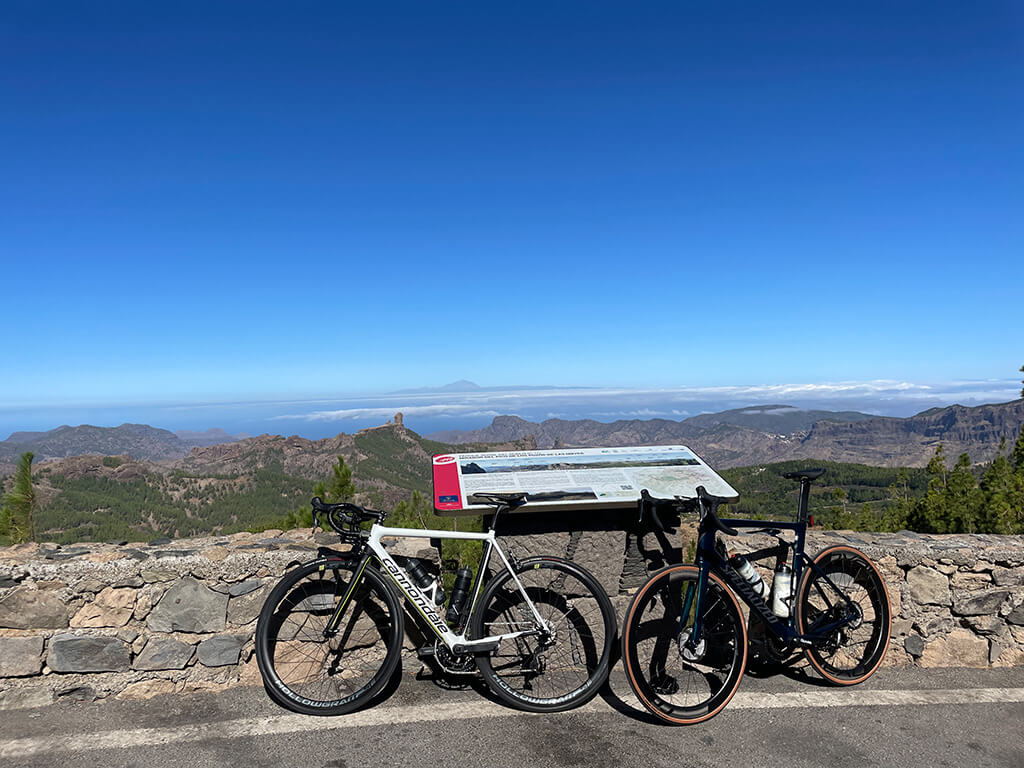 Overwhelming view of Gran Canaria's neighbour
Once we have reached the top, an overwhelming view over Gran Canaria's neighbour Tenerife with its Teide, the highest mountain in Spain, awaits us.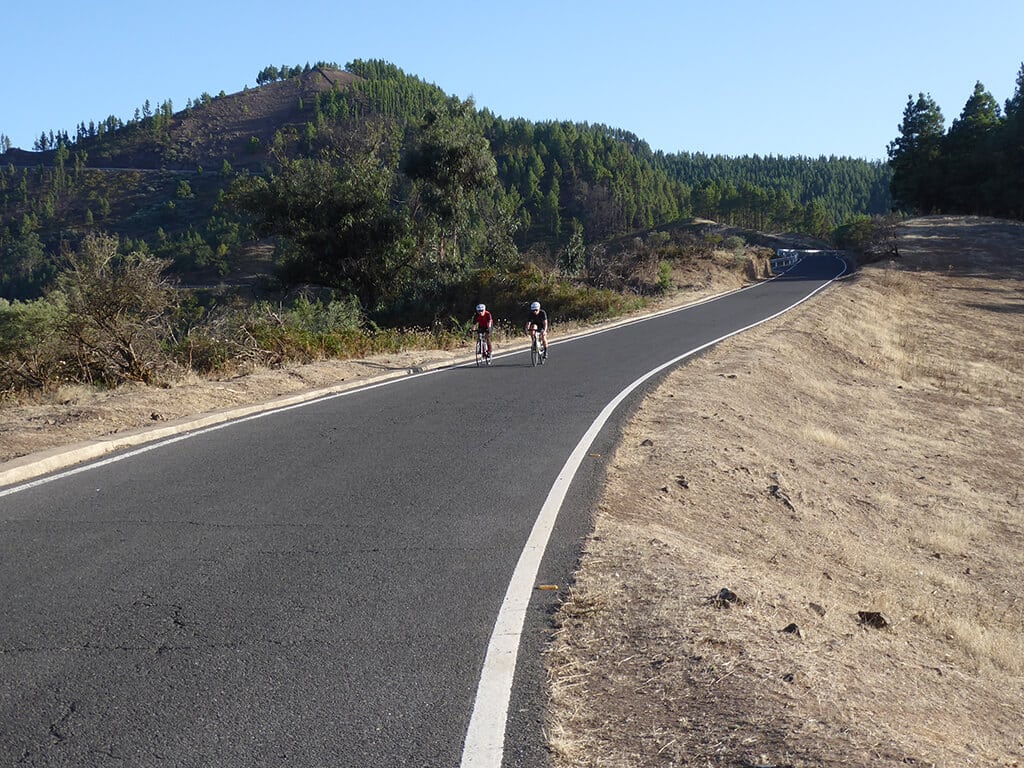 50km downhill
From now on, we can look forward to a descent of almost 50 km, which will take us past the towns of San Mateo and Santa Brígida back to our starting point, the island capital Las Palmas de Gran Canaria.